Learn all the basics of sewing in just a few (super fun) weeks!
Students will focus on learning basic sewing skills, in addition to basic fashion design techniques used in creating fashionable accessories & clothing.
This is a sewing course is designed for the beginning stitcher. The course is 15 hours in total divided up between 5-6 weekly classes (depending on the schedule – details below)
Each class is project oriented and each student will take home 5 different sewing projects as they complete them in class.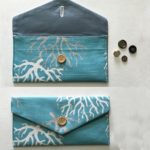 Part 1 Concepts & Skills: Introduction to the sewing machine & basic sewing. Learning to thread & operate the sewing machine properly. Basic accessory construction. Right side vs. wrong side of fabric. Working with interfacing. Properly sewing a button. Topstitching techniques.
Project: Heather Clutch Bag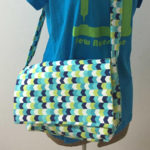 Part 2 Concepts & Skills: Review of machine & sewing. Mastery of threading & filling the bobbin on the sewing machine. Mastery of basic accessory design & construction. Constructing & turning straps right side out. Advanced bag construction skill. Introduction to bag gussetts, Working with lining to elimintating raw edges. Project: Mia Messenger Bag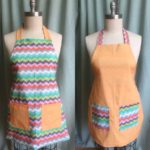 Part 3 Concepts & Skills: Introduction to sewing patterns. Construction of pockets. Making ties. Making something reversible. Project: Rebecca Reversible Chef Apron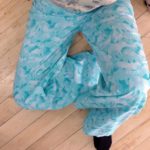 Part 4 Concepts & Skills: Following sewing tutorial instructions for project construction. Introduction to garment fit. Making casing & inserting elastic. Hemming basics.  Project: Lounge/Sleep Pants or Shorts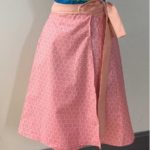 Part 5 Concepts & Skills: Review of garment fit. Introduction to working with darts. Hemming a skirt. Making a buttonhole.
Project: Wrap Skirt
Cost of 15 Hour Workshop: $299
This includes unlimited Open Lab Time while your session is running (normally $10/hour).
Please note: The Tuesday evening session that begins on June 13th will not have class on July 4th. Session will extend for one additional week.
All students will receive PDF copies of the patterns instructions for each of the projects we work on in class.
Small, Personal Classes | There are only 8 spots per session.
Please note: If you are registering for Saturday morning class, each class is 3 hours and meets for 5 weeks. If you are registering for a weeknight class, each class is 2.5 hours and meets for 6 Weeks.
Fabric is not included. Students should purchase their fabrics before the class or fabrics can be purchased at the M Avery Designs Studio.
Be the first to know!
Subscribe to our mailing list to hear about all our new classes, events and sewing studio news!